Cinematic Competition - Let's showcase Paxterya!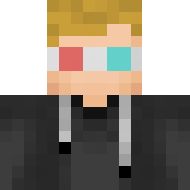 2020-04-05 Author: ExxPlore
Paxterya needs advertising. And what better way of advertising is there than a compelling server trailer? Or even better: two of them! TxT and I (ExxPlore) will compete by each making the best cinematic we can to showcase all the amazing buildings on the server! There are no guidelines whatsoever, so everything's up to the contestants' creativity!
When both projects are finished, it will be up to the Paxteryans which cinematic they like better. There will be a vote, and the winner's cinematic will be the official channel trailer of Paxterya and be showcased on the website! The competition starts today and the deadline is April 19th, 8 PM CET!
I'm excited to start editing and curious to see what TxT comes up with. May the best cinematic win!