Underground Building Competition: The Winners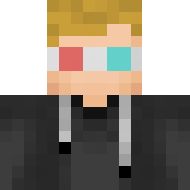 2020-03-04 Author: ExxPlore
The Underground Building Contest has ended today! 14 members have rated 7 contestants' buildings, and today we did the math and can now announce:
The winner is: MushrooMax420
Congratulations to MushrooMax420 aka Escanor____ for winning breathtaking 104 diamonds! His cozy medieval house has convinced the electorate and he can now call himself the winner of the first ever building contest on Paxterya!
The winning house
Here's the rank list with each contestant's average stars out of five!
1. MushrooMax420: 3.8718
2. Veikmaster: 3.8077
3. ExxPlore: 3.7308
4. TxT: 3.7051
5. SadQrwaRak (DQ): 3.5606
6. triXtr: 3.4405
7. kingofkittens123: 1.9286
We'd like to thank all contestants for their beautiful buildings, and all donors and voters who made this contest work! To check out all the participants' buildings, head on over to the Underground in the Town of Paxterya!