We're searching for moderators!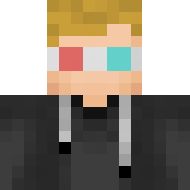 2020-04-18 Author: ExxPlore
Good news: It has taken Paxterya 4.5 months before being griefed for the first time! The damage already undone and the griefers banned, we decided this is the perfect time to expand the staff team of Paxterya. Only whitelisted Paxteryans can apply to become a moderator.
What do I have to do as a moderator?
Moderators, along with the admins, enforce these rules: https://paxterya.com/rules. This is done in the following way:
For minor rule violations, such as insults: Remind of the rules and speak out a warning.
For major rule violations, such as griefing: Ban the griefer.
Of course, every situation is very unique and there are no universal instructions. This is why we as a team keep each other informed about any incidents on the server and discuss what we should do about it. For very urgent matters like a griefer going around, a moderator can ban him instantly and then inform the team.
What are the requirements?
Be somewhat active.

You don't have to be among the most active players and be in-game every day; rather, you should be there for the members as a person of trust when you are online in Minecraft or on Discord.

Be a role model.

This is a no-brainer: Before enforcing the rules, you should follow them yourself. Doesn't mean you have to act all serious at all times.

Stay level-headed and impartial.

In a heated situation, don't feel pressured to act instantly. Rather, look if and which rules have specifically been broken and act accordingly. Again, we're stronger as a team!
How do I apply?
On Discord, send a direct message to one of the admins TxT or ExxPlore with the following points:
Do you have previous experience running/moderating a Minecraft or other community? Either way: How do you think a moderator should behave?
How reachable are you on Discord and when (time zone)? (Note: We know you have a life too, you're not expected to be reachable at all times.)
Anything else you'd like to say
The applications are open for 48 hours now! After that, your application will be published and the Paxteryans will vote. We decided to take this rather democratic approach, so please only apply if you feel comfortable with your application being published to the other Paxteryans!