The New Paxterya Team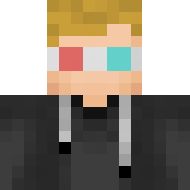 2020-08-01 Author: ExxPlore
Five days ago, we announced we were searching for new moderators to enlargen our team and prepare for the future of Paxterya. We received applications from 8 Paxteryans, which is more than anticipated. So we thank each and every applicant for their willingness to invest some time into keeping Paxterya a fun and friendly place!
The current staff team consulted and agreed on adding four Paxteryans to the team. It was not an easy choice, as all of the applicants are exemplary and valued Paxteryans that we're happy to have in our community. But as eight new moderators would be too many, we agreed to add to our team:
Akimoro
MushrooMax420
sediment_fellow
Veikmaster
Once again, thanks to all applicants and to all the members who make Paxterya what it is!